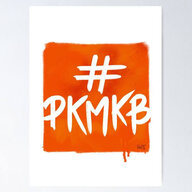 T.B.T.I.T.B.T.W.T.B.T.E.W.B
Divine
Guess who is back??
Okay i know i know thoda jyaada time lag gaya start hone mein, but as i said bichmein exams aagaye jo still ongoing hain last exam bacha hai uske baad he updates aaenge but thread aagaya hai so yes the wait is officially over. First of all thanks to all of you for making my previous stories mega blockbusters and also thanks for making me the biggest thriller writer by far on Desi forums. I know i am the GOAT.
Now coming to the story most probably ye iss story ka last part hoga but you never know mera mood kab change hojae otherwise this is the last installment of this Mega Story. But don't worry ye story by far meri previous sab stories se uppar hogi believe me when i say this. Is story mein aapko sab kuch millega jiski request tumlog pehle kar chuke ho woh bhi bharr bharr k, isme main kaafi kuch naya bhi try karunga but i am 1000% sure woh sab aapko passand aaega issliye uski chinta matt karo, tumlog ko bus story enjoy karni hain and comments ki jhaddi lagaani hai reviews rukne nahi caahiye bus, baaki sab main nahi rukne dunga. I know main replies bahot rarely deta hun comments k but still iss baar try karunga comments ka reply dene ki. Again thanks to all of you.
So let's start shall we?
Late edit for people bugging me for part 1,2,3 links. Here you go
Part 1 -
PDF
Part 2 -
PDF
Part 3 -
PDF
(Brand New)
Last edited: